Welcome to Hotel Arcadia Blue
Located in the heart of Istanbul
After a comprehensive renovation, the Hotel Arcadia Blue reopened its doors in May 2013. The design is very modernistic and elegantly lean, where Norm Architects with their contemporary style, gracefully established a relationship with the Sultanahmet area, where the hotel is located.
The warm and comfortable atmosphere of Hotel Arcadia Blue is carried on with the nice and balanced grey-beige shade throughout the hotel. The Savannah Grey marble, walnut woodwork, grey textile and turquoise details, achieve a special integrity with the texture of the wallpapers, carrying accents of all of them.
The turquoise of Konya series Gorbon tiling, welcoming the guests on the front facade, is integrated delicately in the floor coating. The special ceramic tiles make contribution also to the bathrooms of the rooms.
We come across the soft touches in turquoise throughout our boutique hotel in Sultanahmet, in form of genuine accessories given place at measurable dimension, elegant details at room textile or hand-made fine glasses at the restaurant.
Wooden and mirror-coated vertical panels in the lobby, hiding the Business Centre at mezzanine on the lobby, are also welcoming the guests at the entrance of the restaurant, located on the top floor.
While the entire woodwork is specially designed, furniture in the Lobby, the VIP Lounge and Business Centre, all the armchairs and sofas taking place at the entrance and in the rooms, are selected from Nurus. Outdoor armchairs are Philippe Starck designed Kartell products.
Bathroom and WC sanitary ware are choosen from Keramag, Ottone Meloda and Globo.
Special Offers
The Hotel Arcadia Blue ensures an unforgettable stay to its guests, thanks to a meticulous attention to the finest service and the satisfaction of every need, 24 hours a day.
Learn more about our offers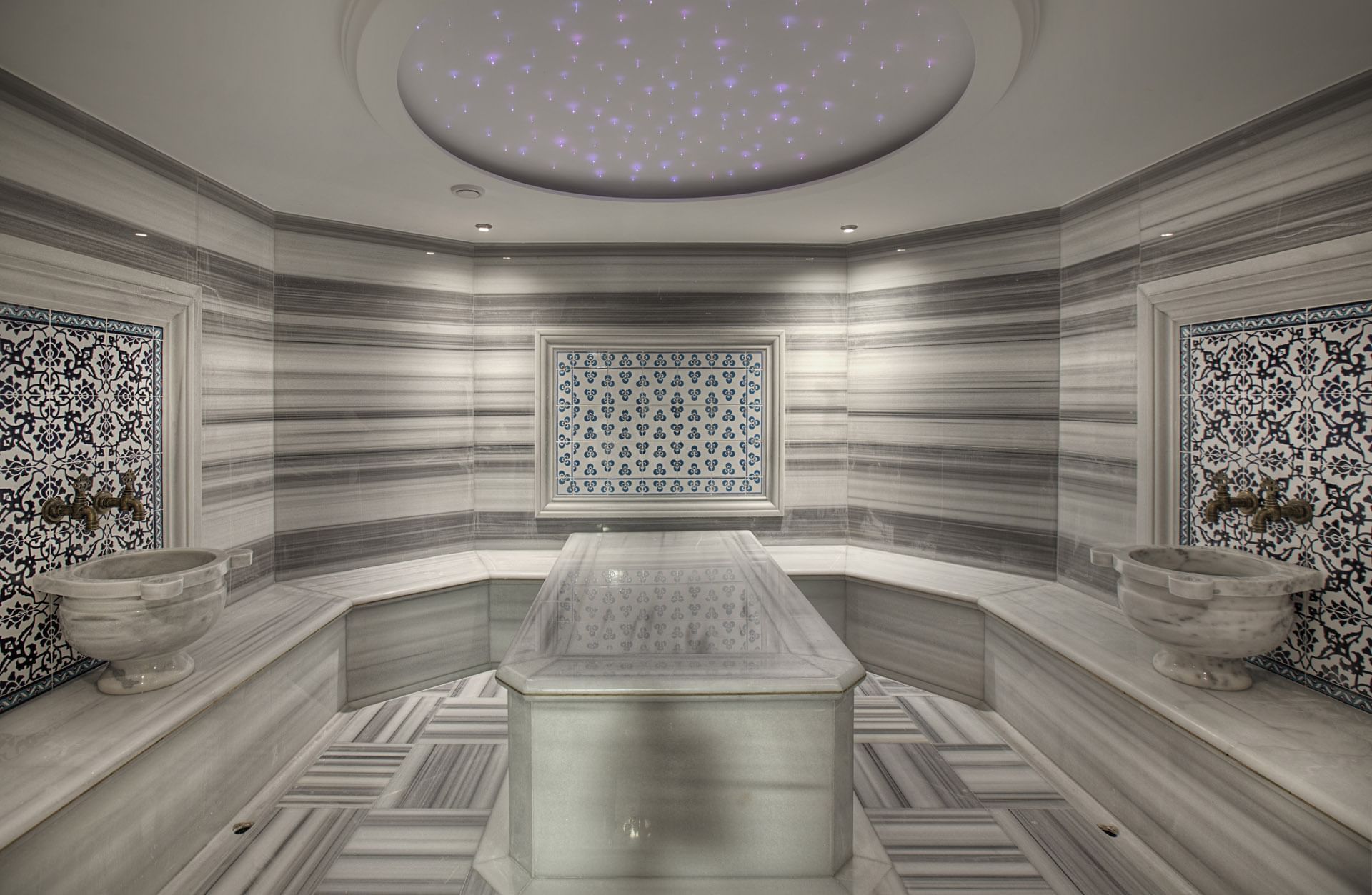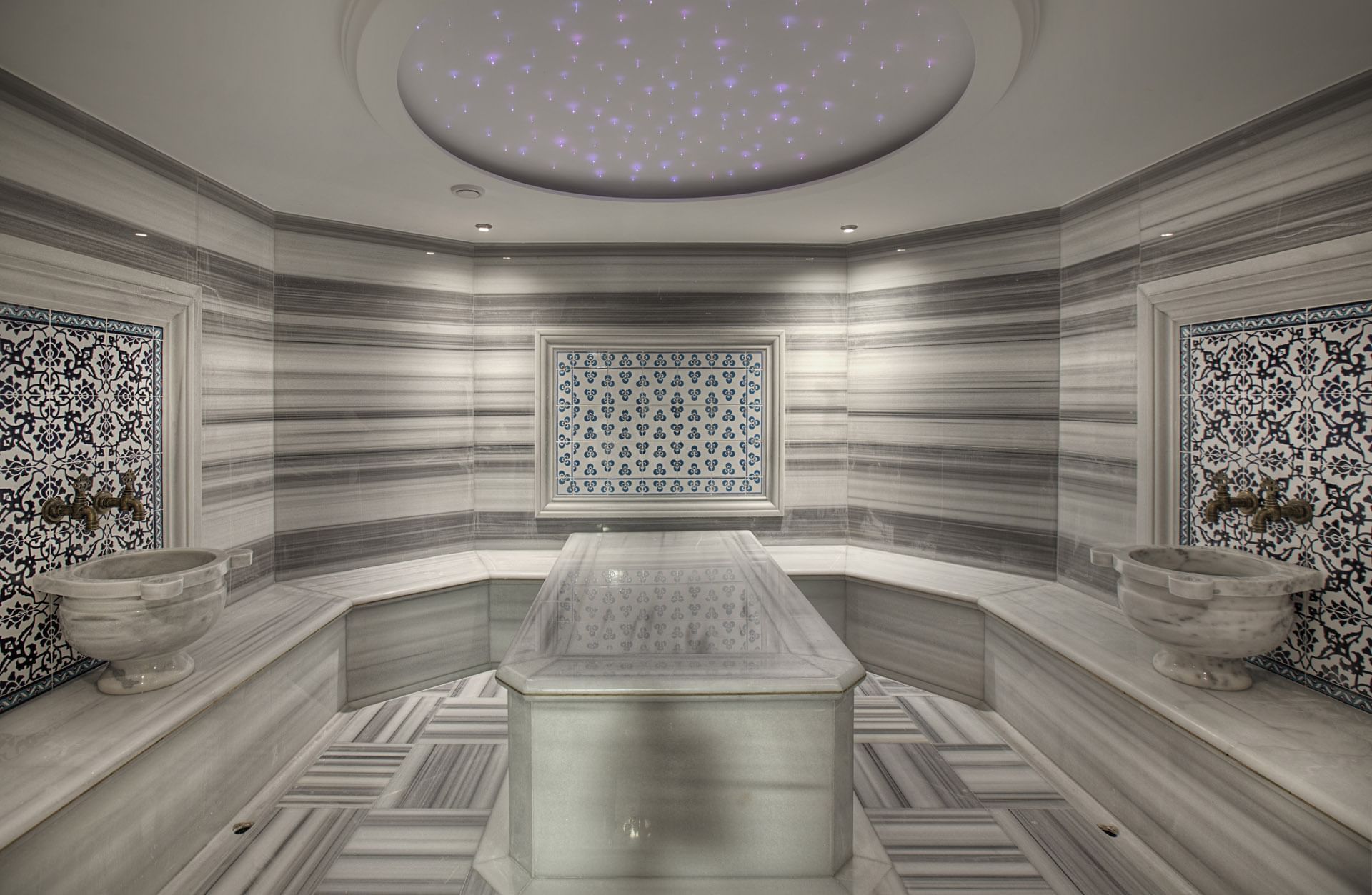 Our Spa
Get well in Sparcadia & the Fitness Center
The comprehensive spa Sparcadia and the Fitness Center, located on the lowest floor of the Hotel Arcadia Blue, are offering services, only for the hotel guests.
Learn more about our services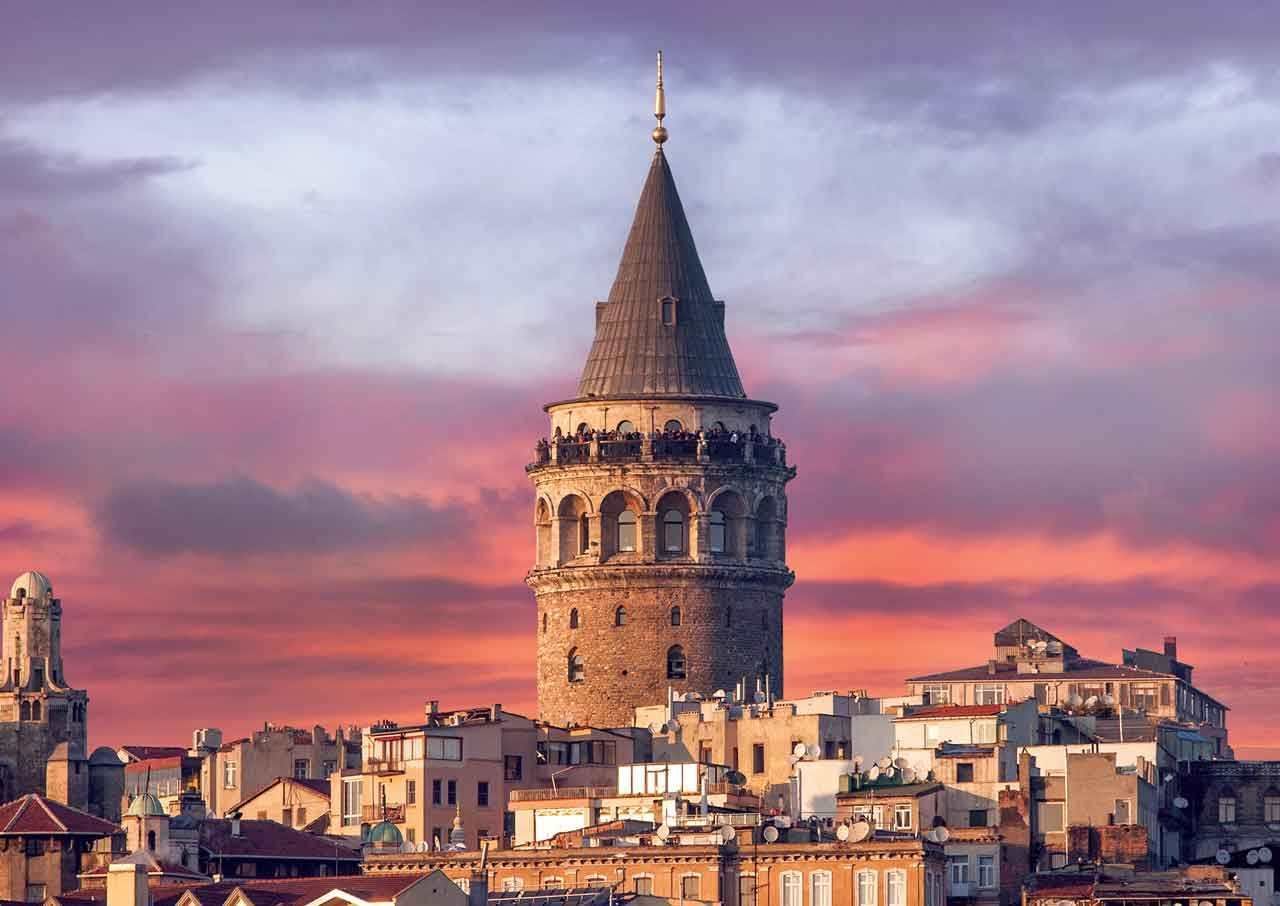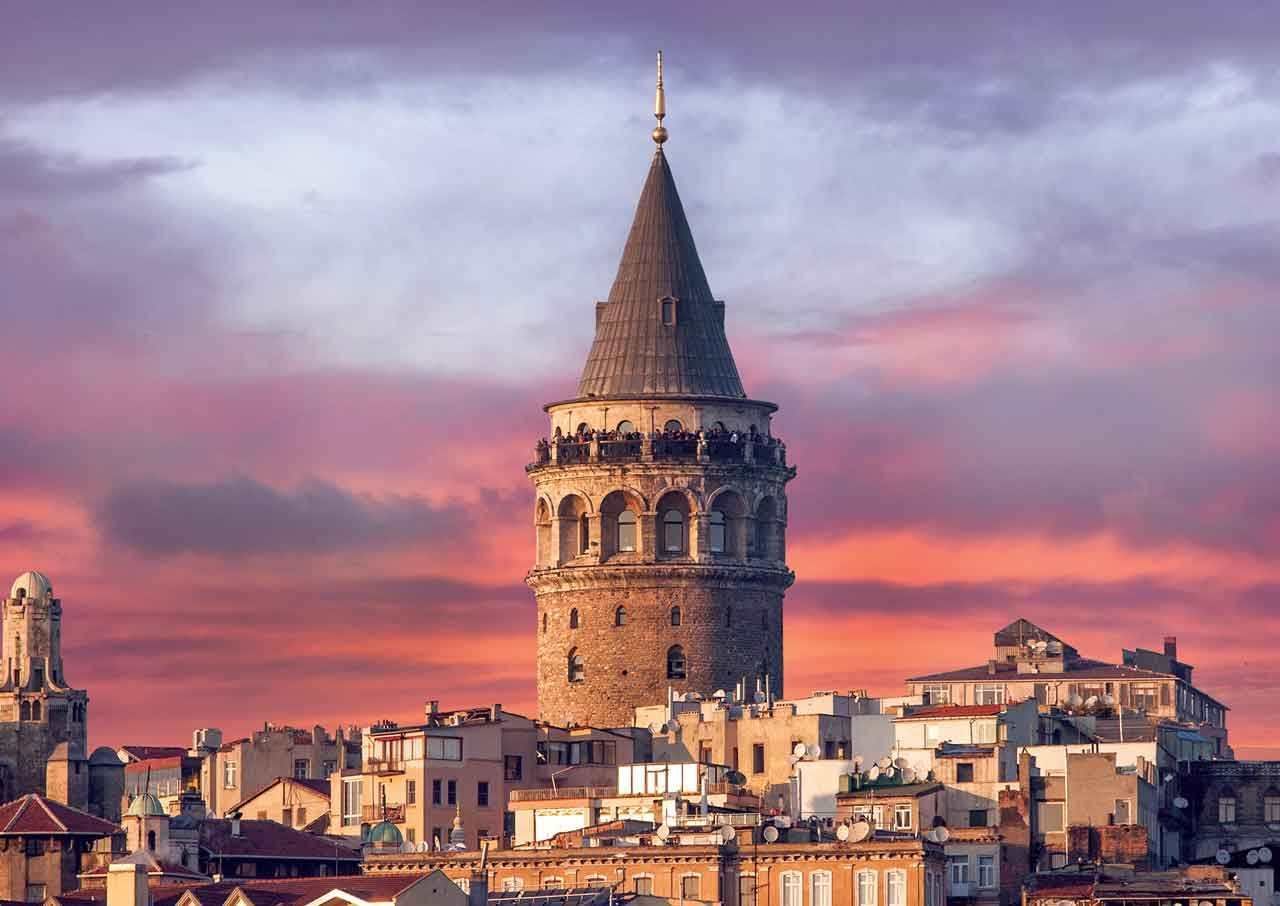 Attractions
Visit our city from Hotel Arcadia Blue
The district Sultanahmet, where the Hotel Arcadia Blue is located, is the part having the most intensive historical texture of the "Historical Peninsula" where the city of Istanbul was founded.
See all the attractions