Fatih Mosque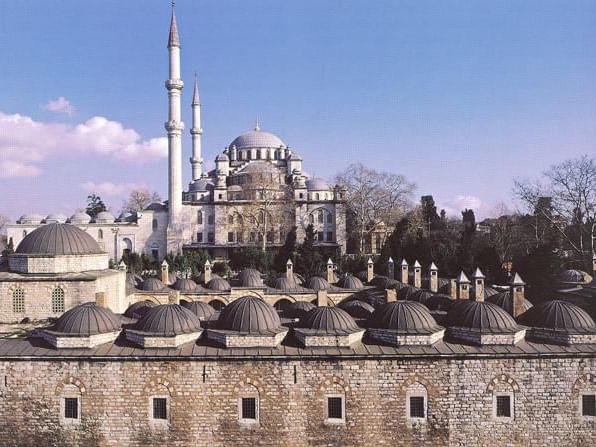 "The Fatih Mosque is the first complex built after the conquest of Istanbul by Sultan Mehmed II in 1453.
It extends over a large area and is located on Fevzi Paşa Street.
It is a very large complex, which includes a mosque, a madrasah (religious school), a daruşşifa (hospital), a Turkish bath, a bazaar, a library, and the tombs.
The complex has lost its original format since its construction in 1463–1470."
Taken from www.ibb.gov.tr
For more information and planning a visit
Please contact Reseption Desk
Istanbul
Ali Kuşçu
34083 Fatih/İstanbul
Turkey
Distance From Hotel: 4Km
No:6 Hattat Nafiz Caddesi 34083 İstanbul Turkey