Blue Mosque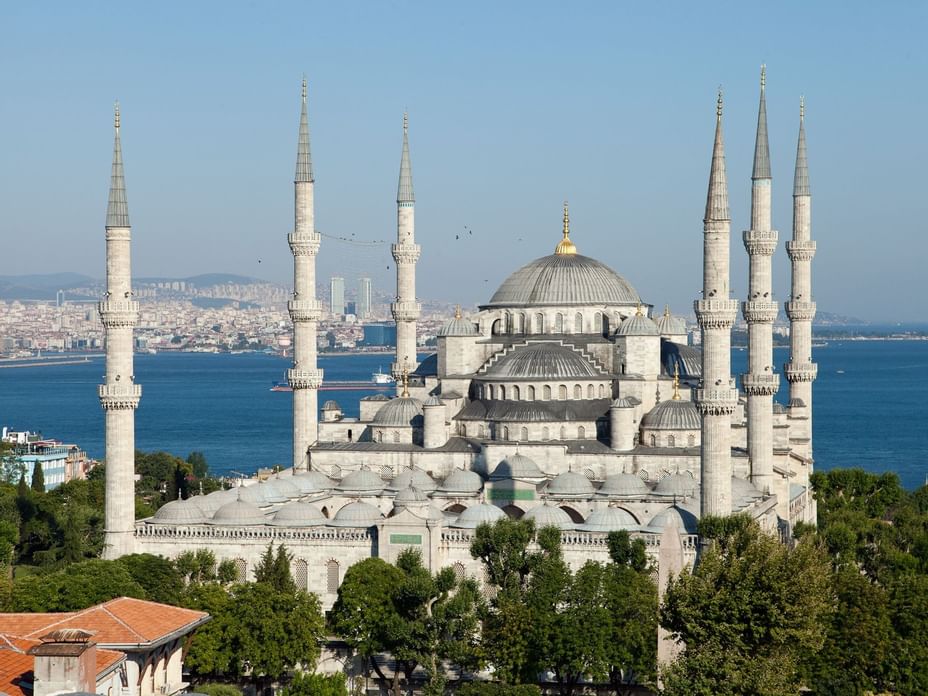 The Sultan Ahmed Mosque or Sultan Ahmet Mosque is a historic mosque in Istanbul.
The mosque is popularly known as the Blue Mosque for the blue tiles adorning the walls of its interior.
It was built from 1609 to 1616, during the rule of Ahmed I.
Its Külliye contains a tomb of the founder, a madrasah and a hospice.
The Sultan Ahmed Mosque is still popularly used as a mosque
Sultanahmet Mh.
At Meydanı No:7
34122 Fatih/İstanbul
Turkey
Distance From Hotel: 200m
No:7 Atmeydanı Caddesi 34122 İstanbul Turkey
Monday09:00 - 19:00
Tuesday09:00 - 19:00
Wednesday09:00 - 19:00
Thursday09:00 - 19:00
Friday09:00 - 19:00
Saturday09:00 - 19:00